Pawprints™ Framed Wall Kit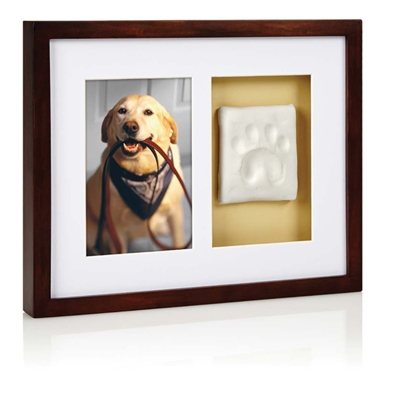 Pawprints™ Framed Wall Kit
Pawprints™ Framed Wall Kit - Pawprints allows loving pet owners to create a beautiful impression of their pet's paw, and then elegantly display it for years to come. With only the highest quality components, Pawprints can be displayed anywhere in your home, and makes the perfect gift.
Non-toxic and simple to use, creating your lasting impression is easier than imaginable. There is absolutely! No Mixing No Baking No-Mess No Mistakes.
Everything For Assembly Is Included: Beige background, 11" x 14" Pine shadowbox frame, Acid-free picture mats, Air-drying impression material, Wood rolling pin, Shaping ruler, Adhesive tape, 4" x 6" opening for photo.