Graduation Success Plaque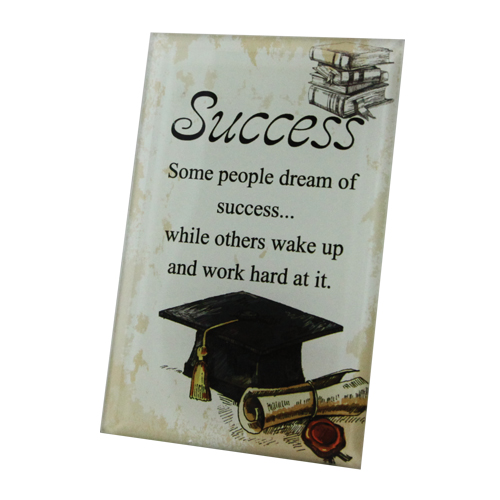 Graduation Success Plaque
• Size: 4.75" H x 3.125" W • Inscription: Some people dream of success... while others wake up and work hard at it.
African-American Success Plaque
It's important to encourage the people around you in all of their endeavours and congratulate them when they graduate from a course, high school or university program. If you know someone special who deserves a graduation gift to mark a recent success, why not offer them our beautiful African-American success plaque? It's a heartfelt way to convey your respect and admiration.
Our success plaque can also be an inspiration for friends, family or colleagues who could use a boost as they work toward a personal or professional success. An encouraging inscription and attractive design combine to make this high-quality African-American graduation gift a winner in anyone's books.
With its compact dimensions and affordable price, you might want to order several success plaques to give as black graduation gifts so you always have one handy when someone you care about achieves their goals and could use your congratulations.